ninjas' guide to getting started with visualvm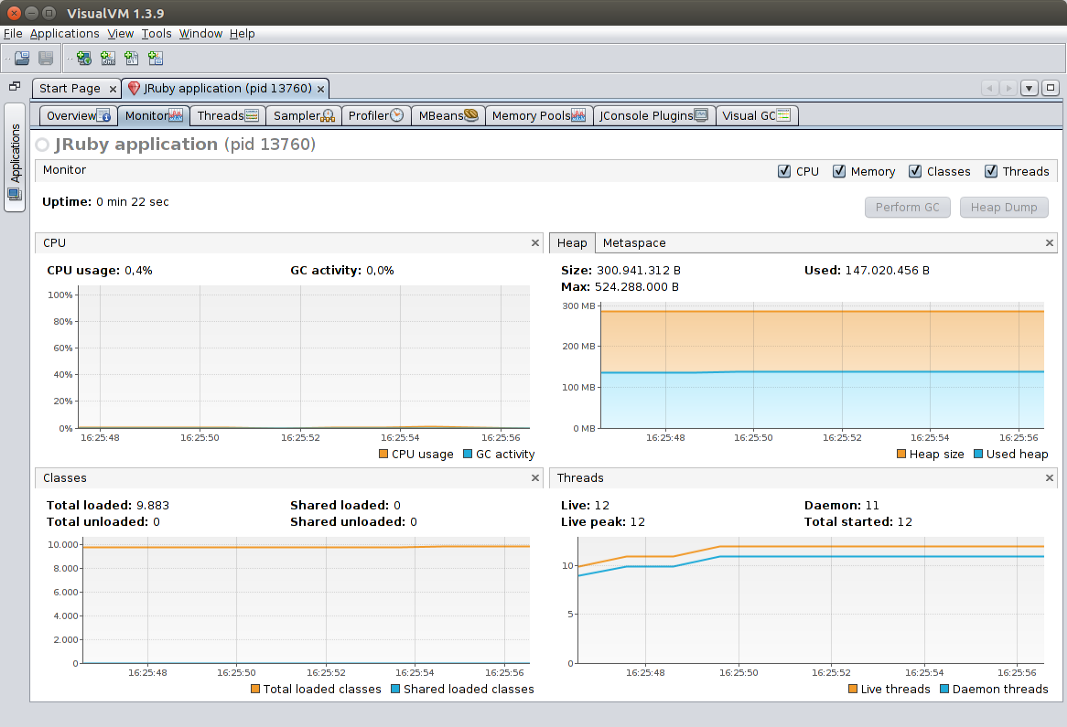 VisualVM is a free Java/JVM tool that ships with most Oracle JDK/OpenJDK installs (if you've used Erlang's observer previously, it's a similar tool). It can be used to both profile and debug applications running on the JVM—including Java, JRuby, and many others.
I've mentioned it several times before on this blog as part of my JRuby voyages, as it's my go-to tool to start investigating any kind of issue in a JVM application.
Recently, I've written a thorough guide on VisualVM's features (including a special section with cool JRuby goodies) for Talkdesk's Engineering Blog. You can check it out at https://engineering.talkdesk.com/ninjas-guide-to-getting-started-with-visualvm-f8bff061f7e7, and feedback is very welcome!